The importance of education and imparting the need to address and find a concrete solution in the many issues that hinders the economic growth of underdeveloped countries requires concerted effort from all stakeholders. The 2015 Framework for Action Education 2030 with a goal of ensuring inclusive and equitable quality education and promoting lifelong learning for all 2030 was adopted during the May 2015 World Education Forum. With the promulgation of UNs Goal 4 of SDG's--an inclusive and life-long education for all—the framework will serve as a guideline in promoting further the rural education in the disadvantage areas.
Having attained the fruitful outcome of the first seminar on education for rural transformation conducted by INRULED in December 2016 with the aim of combating poverty, promote education and training for rural education, achieve social and economic growth, and implement the Mekong cooperation mechanism, 26 representatives from the Mekong countries, Malaysia, Pakistan, Philippines and Sri Lanka participated the event.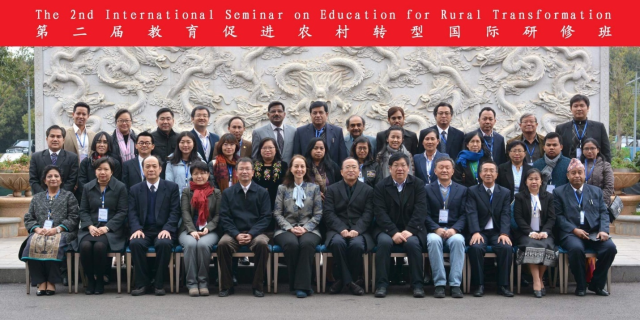 A follow-up seminar was held from 18-23 December 2017 at the Fontaine Blanche Hotel in Kunming, P.R. China. The seminar was attended by 35 participants who are researchers, government officials and from academe coming from Bangladesh, Cambodia, Lao PDR, Myanmar, Nepal, Pakistan, Thailand and Vietnam who shared their experiences, learned from one another, engaged in discussion in identifying problem areas, and how to address these issues, etc.
The 2nd International Seminar on Education for Rural Transformation (ISERT) was a gathering of experts who have been responsible in implementing in their own countries and beyond, the education system that provided the needed change and transformation in rural areas especially those who do not have the means. It is still a long process to achieve the desired goals and a work in progress.